Careers Education, Information, Advice and Guidance
The School's Careers Leader is Mrs P Hawkins, who can be contacted via email:

[email protected]

or by calling the main School phone number.
Careers education and guidance at Bourne Grammar School is carried out through a combination of the PHSE programme, individual meetings, careers and post-18 preparation days, external careers guidance support and a lecture programme. We aim, through this CEIAG programme, to prepare our students for the responsibilities and opportunities that they will encounter in life and to aid them in making the right decisions for their futures.
We also hold a large Higher Education and Careers Fair biennially for Years 10-13.
At Bourne Grammar School we subscribe to an independent careers advice service called Unifrog which students are registered for in Year 8.
If you would like to look at Unifrog with your son/daughter then please click the link below. They will need their log-in information, or you can log-in as a parent. Guidance on how to do this can be requested from Mrs Hawkins by email via [email protected]
Students can use this platform to investigate careers, universities and courses around the world, undertake online courses and record their own activities. There is also an excellent CV builder tool that will be of use to all students.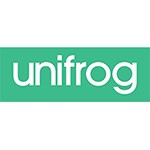 Year 7
Students all work on their own Careers Family Tree, looking at what their parents and grandparents do/did in order to explore careers and 'job families'. They also look at workplace rights and stereotypes in work. Students additionally attend a team-building event and learn about income and budgeting through the PSHE programme.
Year 8
Year 8 are all registered onto the Unifrog programme which allows them to start thinking about careers. They also cover 'understanding financial decisions' through the PSHE programme.
Year 9
Students cover the topic 'Planning for the Future' in their PHSE sessions. Students also explore their own skills and interests using the Unifrog and are encouraged to find out about what is really involved in a whole range of employment areas. Students are guided through the GCSE options process and are encouraged to explore their own learning styles and how these relate to the options available to them. The Year 9 Options Evening is supported by our Careers Manager.
Year 10
Students cover 'Education and Careers' in their PHSE sessions, including looking at higher education options. In the spring they will complete a 'My 10 Years' exercise which will help them with planning for their futures. Students are encouraged to use Unifrog to build their first CVs which will help them as they start to seek part-time work.
Year 11
We start the year with an 'Introduction to Higher Educations and Choosing A Levels' talk given by a leading university, which covers both subject choices and combinations at A Level. This is followed by our Sixth Form Open Evening and an opportunity to see our Careers Manager on a one-to-one basis following the GCSE mocks. Any students who are deemed to need additional advice will be referred, by the School, to an external and independent Careers Adviser.
Year 12
Students are supported by an on-going programme of visiting speakers throughout Year 12. Under the CEIAG heading these include: planning for the future, personal presentation, applying to university, budgeting and university finance. All students will use Unifrog to record competencies, activities, Post-18 Intentions and to research universities, courses and apprenticeships. They will also use the platform to research and carry out online courses, or MOOCs. In the summer term the students attend a Post-18 Day in school where we begin to look at personal statements, the UCAS process, employability skills and apprenticeships. We also hold a UCAS Process and Finance for University presentation evening for parents. If required, students will be referred, by the School, to an external and independent Careers Adviser.
Year 13
Students are prepared for the UCAS process and receive individual help with the application form and personal statements. Once offers start to come through we also help students in the final decision-making process. The Sixth Form team is also on-hand on results day and afterwards to assist students with clearing and adjustment.
Help and advice is also offered throughout the Sixth Form with alternatives to university and information on apprenticeships, school leaver programmes and gap year opportunities is always available. Courses and 'taster sessions' are advertised by e-mail throughout the year to provide students with an insight into careers, professions and undergraduate courses. Mock interviews are provided when requested and past students are occasionally invited back to give advice to current Sixth Formers.
Additionally, Years 10 - 13 are able to attend a biennial Higher Education and Careers Fair to meet universities, local and national employers, gap year providers and Bourne Grammar School alumni.